Lean Six Sigma Black Belt Certification
$1,290.00
Six Sigma Black Belt Certification
This online Lean Six Sigma Black Belt Certification course will prepare you to successfully lead and execute Lean Six Sigma projects, perform Six Sigma analysis, and use the D.M.A.I.C methodology.
Our program is 100% online and your certification can be achieved at your own pace. It is comprised of 21 professionally narrated eLearning modules, 21 interactive quizzes, 5 DMAIC phase tests, 1 Black Belt project module and 1 Lean Six Sigma Black Belt certification exam. Everything is delivered through a system that you will have perpetual access to, 24 hours a day, 7 days a week.
Your Six Sigma Black Belt Course Will Include:
Your six sigma black belt certification course will include all of the following:
21 professionally narrated eLearning modules
21 Interactive quizzes
5 DMAIC phase tests
1 Black Belt project module
1 Lean Six Sigma Certification Exam
Dozens of tools & template files
40 Data sets matching every example throughout the course
Roadmaps for DMAIC, Hypothesis testing and Control charts
Downloadable pdf file of the entire course curriculum
What You Get..
All students who complete our certification requirements will receive the following:
Six Sigma Black Belt Versions
This online Lean Six Sigma Black Belt certification training is offered in two versions; Minitab and SigmaXL. The Lean Six Sigma course content utilizes several data analysis exercises and the version simply refers to the statistical software (Minitab or SigmaXL) that is used to perform the analysis.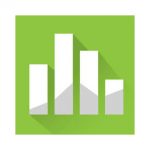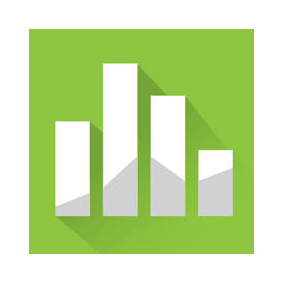 The Minitab version designed to provide instruction on using Minitab statistical analysis software. Upon adding this course to your cart, you will be offered an opportunity to add a six month license of Minitab to your order. The incremental cost will be $400 (Minitab retails for $1,595).
This statistical analysis software tool will enable you to exactly follow the various exercises throughout this training program. Training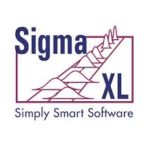 modules with exercises will present step by step instructions on how to perform analysis using Minitab. We guarantee you will become prepared to function as a Lean Six Sigma professional with analytical skills that will propel you to the top of your game.
The other version is SigmaXL which is a Microsoft Excel add-on. It has been designed to perform much like Minitab but at a considerably lower cost. The SigmaXL software license is a perpetual license and can be added to your order once you add the Black Belt course to your cart.
Six Sigma Black Belt Certification Requirements
Review All eLearning Modules & Quizzes
Pass All Five D.M.A.I.C. Tests (80% or better)
Pass the Certification Exam (80%, limit 2 Attempts)
Complete the Required Course Feedback
Complete Your Six Sigma Project Requirements
Six Sigma Black Belt Project Requirements
Submit Define Phase Project Report and pass Define Tollgate
Submit Measure Phase Project Report and pass Measure Tollgate
Submit Analyze Phase Project Report and pass Analyze Tollgate
Submit Improve Phase Project Report and pass Improve Tollgate
Submit Control Phase Project Report and pass Control Tollgate
Professional Development Units
Lean Sigma Corporation is an approved Registered Education Provider (REP # 4347) of the Project Management Institute, Inc.(PMI®). Taking and completing your Lean Six Sigma Black Belt course through Lean Sigma Corporation will give you 105 PDU's that will be recognized by PMI. Upon completion of all certification requirements you will receive a certification letter that will include all necessary information to submit to PMI for your PDU's.
Accreditation
Your Lean Six Sigma Black Belt certification will be recognized industry wide! Earning your certification from the Lean Sigma Corporation means you have successfully demonstrated mastery of the Lean Six Sigma body of knowledge consistent with all industry recognized certification providers. Our content and body of knowledge is aligned to ASQ, IASSC and more importantly, accredited by the Council  for Six Sigma Certification.
The Council for Six Sigma Certification is a professional association devoted to ensuring that curriculum providers and training programs maintain minimum standards for both Six Sigma certification and Lean Six Sigma certification. The Council provides accreditation services to more than 165 countries around the world and have accredited numerous universities, 3rd party training firms, consultants and individual trainers.