Lean Six Sigma Green Belt Certification
$1,495.00
Lean Six Sigma Green Belt Certification
This online Lean Six Sigma Green Belt certification training will prepare you to successfully lead and execute Lean Six Sigma Green Belt projects, perform Six Sigma analysis, and use the D.M.A.I.C methodology.
Our program is 100% online, and your certification can be achieved at your own pace. It is comprised of professionally narrated eLearning modules, interactive quizzes, tests, and exams, all delivered through a system that you will have access to 24 hours a day, 7 days a week, and for as long as you wish with our "Forever Access" policy.
Course: Lean Six Sigma Green Belt
Objective: Prepare students to understand Lean and Six Sigma and the DMAIC problem-solving methodology. After the course, participants will be capable of leading and conducting lean six sigma green belt projects and data/statistical analysis using Minitab or SigmaXL.
17 Professionally Narrated Modules
17 Interactive Quizzes
Tests for each D.M.A.I.C Phase
LSSGB Certification Exam
96% Satisfaction Rating (as of March '23)
More than 4,900 Certifications awarded (as of March '23)
Perpetual System Access
24/7 Online Access to Portal
Group & Private Chat
Forum and Glossary for Reference
"How to" Articles
Tools & Templates
Roadmaps and Data Files
Lean Six Sigma Green Belt Certification Requirements
Review All eLearning Modules & Quizzes
Pass All Five D.M.A.I.C. Tests (80% or better)
Pass Certification Exam (80%, 2 Attempts)
Complete Required Course Feedback
Accreditation
Your Lean Six Sigma certification will be recognized industry-wide! Earning your certification from the Lean Sigma Corporation means you have successfully demonstrated mastery of the Lean Six Sigma body of knowledge consistent with all industry-recognized certification providers. Our content and body of knowledge are aligned with ASQ, IASSC, and, more importantly, accredited by the Council for Six Sigma Certification.
The Council for Six Sigma Certification is a professional association devoted to ensuring that curriculum providers and training programs maintain minimum standards for both Six Sigma and Lean Six Sigma certifications. The Council provides accreditation services to more than 165 countries around the world and has accredited numerous universities, 3rd party training firms, consultants, and individual trainers.
Lean Six Sigma Green Belt Certification Curriculum
Statistical Software
Minitab, SigmaXL, and JMP are statistical analysis software programs that are used to perform important analytical exercises found throughout our courses. We offer our courses in versions that accommodate the use of any of these three software programs. Users are not required to purchase this software and may elect to use the provider's 30-day free trial. However, as a licensed re-seller of both Minitab and SigmaXL, we can provide lower-cost options that are intended to get you through the training program without paying full price for the statistical software.
What's The Difference?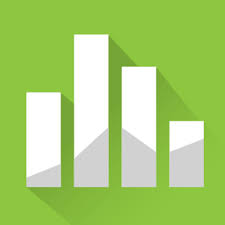 Minitab is a stand-alone software program installed on your computer and is widely considered the industry standard for Six Sigma statistical software. The software retails for $1,780. We can provide a 6-month license of Minitab for $595. Simply add Minitab to your cart with your course purchase.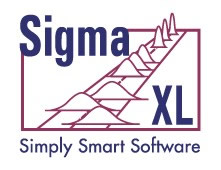 SigmaXL is a Microsoft Excel add-on that has been designed to perform just like Minitab. It retails for $299. We can provide a perpetual license of SigmaXL for $200. Just add it to your cart with your course purchase.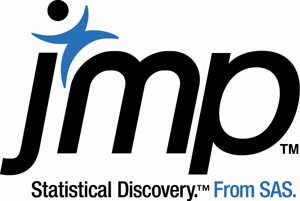 Like Minitab, JMP is a stand-alone software program installed on your computer. JMP is a serious statistical analysis software program but is not yet available through us on a discount or time-limited version. However, we do offer our courses designed for use with JMP. If you would like this course, contact us for registration information.
Getting Your Statistical Software
Getting your statistical software is simple. Visit the provider's website, and download and install their free trial. That's it! If you buy a license key through us, you can activate Minitab for six months and SigmaXL perpetually.
Additional information
| | |
| --- | --- |
| Course Version | Minitab, SigmaXL |